Design and programming Service for mobile applications
A lot of Internet users today, browsing the Internet, by their smartphones, and the phone applications consider the refuge near the fingers of mobility, the fingers of customers that will press on your own application during each meal,
What are you waiting for? Design and program your company's application in Matisse, to be closer to your customers, and the most appropriate among competitors.
With us, not only you get a good application, but also we make it a special world for your company,
We work with a team of experts in the field of design and programming to create user-friendly applications for all actual customers.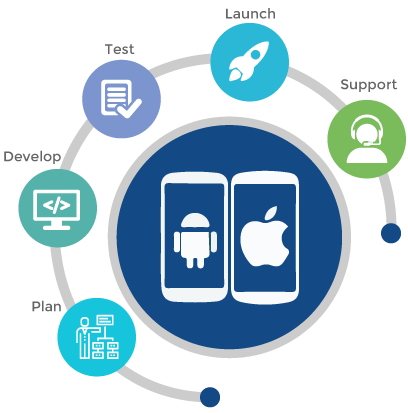 Attractive and elegant designs
We make artboard applications, through attractive designs, increasing the use of an application and download it from potential customers.
We design and program applications at affordable prices, and competitive services and specifications.

We don't leave you halfway
We work on both design and application programming, we make everything available to you in one place, and keep you away from the distraction and loss between designers and programmers, we also work to follow up the progress of the application and provide diversity of support to make your application the first window for the services you provide and make all competitors a second choice for anyone looking for your services, we continue with you to the end.

ocean whale company is one of the best e- marketing companies in information technology
About oceanwhale Digital Marketing